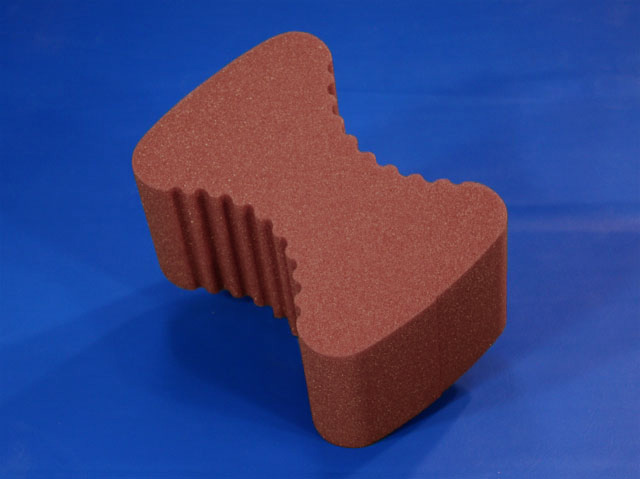 We all know that a good pillow is key to waking up rejuvenated for a new day. Most people think of a pillow as a product for their head, but there are other ways to utilize pillows to get the quality rest that you need. Knee pillows are a great addition worth considering. There are a few things you should know about the benefits of having a knee pillow between your legs while sleeping or relaxing.
Who Should Use Knee Pillows?
Side Sleepers
When you sleep on your side, there are a host of comfort issues that arise. Primarily, sleeping with your knees together can increase the pressure on your joints. Simply getting comfortable enough to sleep can be a struggle. A knee pillow can help!
Pregnant Women
Being pregnant, especially in the later stages, can be incredibly uncomfortable. When trying to sleep or relax, a knee pillow can help pregnant women achieve a comfortable position in an otherwise uncomfortable time.
Back Pain Sufferers
You may wonder how a knee pillow can help your back, but it's true. If you are suffering from back pain when you wake up in the morning, the lack of support could be to blame. By adding a knee pillow to your night, you may end up aligning your spine and relieving pressure in key areas.
Joint Pain Sufferers
Joint pain can make it impossible to relax. With a knee pillow, you can relieve joint pressure in this important area. Elevating the knees by placing the pillow under the legs is great for circulation. Placing the pillow between the knees helps remove any extra joint pressure.
Anyone Looking for Extra Comfort
If you don't fit into any of the previously listed categories, a knee pillow is a great addition for anyone looking to add comfort to their rest. If you have trouble sleeping because you can't get comfortable, trying a knee pillow may just be the solution.
Benefits of Knee Pillows
Provides Support
A knee pillow can add support to help you achieve a more comfortable position. This support is crucial for getting a night of rest, especially if you suffer from joint problems, back pain, and other aches or pains.
Aligns the Spine
When you sleep, the alignment of the spine is typically thrown out of whack. The use of a knee pillow between the knees can raise the legs to help keep them aligned with the hips. This keeps the spine in a more natural position.
Reduces Pressure
The use of a knee pillow can help reduce pressure in important areas from the knees and ankles to the hips and back. If you are a side sleeper, you know all too well the pressure of sleeping with your knees pressed to one another.
Reduces Pain
When you reduce pressure, you reduce pain at the same time. Adding pressure to joints and bones leads to aches the next morning. A new knee pillow is a great remedy to help you wake up with less pain.
It allows for a more restful sleep. The human body needs around 7 to 8 hours of sleep a night to recover from the day and take on the next one. When you don't get enough sleep, you are cranky and more vulnerable to issues like common colds and headaches. A knee pillow may just help you find the perfect sleeping position to finally get the restful sleep you deserve!