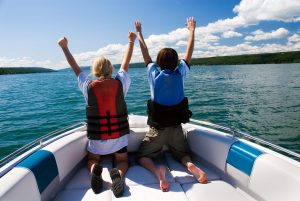 Do the seats on your boat have permanent indentations that precisely match the backsides of their most frequent passengers? Is any of the vinyl ripped or torn, revealing the underlying foam? Has the foam cushioning started degrading and breaking down due to wear and tear or exposure to the elements? If you can answer yes to any of these questions, then it's time to reupholster your boat.
Depending on the size and number of seats requiring repair, paying a professional to do the job can add up to thousands of dollars in material and labor costs. To save a substantial portion of that money, consider doing the work yourself. Here are some DIY boat upholstery tips to bear in mind before you begin the project.
Check out tutorial videos and websites to get a better idea of what's involved
Seeing others go through the process should clue you in to the time commitment needed for such a project and perhaps even uncover some potential stumbling blocks that you hadn't anticipated.
Purchase or borrow the required tools and equipment
Do you own or have access to tools like an industrial stapler and sewing shears? How about a saw and sander in case you have to replace any of the plywood in your seats? It's no fun having to stop in the middle of your project for a run to the hardware store, so be sure you're prepared before you remove that first seat cover.
Educate yourself on the different types of seat foam available so you can make the best choice
Firmness (also referred to as Indentation Load Deflection, or ILD) and density are the two main characteristics to consider, but passenger weight and foam purpose (e.g. sitting or sleeping) should also factor into your decision. Dryfast foam, latex foam, and polyurethane foam, all of which we carry in stock, are leading choices for use in boat seat cushions.
Reupholstering boat seat cushions is a great DIY project if you're looking to save serious money on the job or simply like working with your hands. As long as you keep these tips in mind, the project should be smooth sailing all the way!