Enjoying the cool waters of oceans, lakes, rivers and streams is synonymous with warm weather and summertime. No matter how you get out on the water, whether it's fishing with a small outboard motor, relaxing in a canoe or kayak or cruising in a pleasure craft, the most important factors for enjoying the water are comfort and security. With their custom boat seats and boat cushions, mattresses and safety pads, Foam Factory, Inc. helps ensure that your time on the water is pure fun in the sun.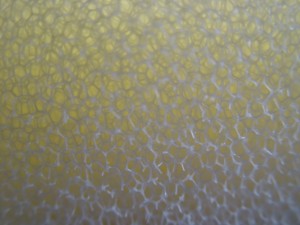 As a foam manufacturer and retailer, Foam Factory specializes in the fabrication of mattresses, cushions and other support products. This expertise also extends to products outside of the home, as their capabilities and product line make them the perfect solution to your marine cushion and comfort needs. Made of resilient closed-cell foam that does not absorb or hold moisture, Foam Factory's marine foam comfort products withstand their environment without rotting, tearing or degrading for years of performance. Soft and flexible neoprene is resistant to the Ozone, sunlight, oxidation, many chemicals and petroleum derivatives and breakdown by water and air, making it excellent for marine applications. Another commonly used foam is gymnastic rubber, a dense, space-saving material that remains soft to the touch for comfortable and supportive cushioning.
Foam Factory also offers specially formulated, open-cell Dryfast foam in addition to their selection of closed-cell foams. The large, almost fibrous interconnected cells allow it to rapidly transfer water through its porous form and maintain a high degree of airflow, allowing it to dry quickly. Dryfast is also anti-microbial, suppressing the growth of mold, mildew and bacteria present in damp areas and marine environments, very important qualities for foam contained in boat upholstery.
These foam types can be custom cut to any dimensions for a watercraft's cushions and seat backs, be they for the captain's chair, deck seating, a sun cushion on the bow or below deck in custom couches and seating nooks. An individually-tailored boat mattress can also be made from a variety of foam types, custom-cut and even beveled to match the curvature of the vessel's hull.
Safety is also important while on board, as there are sharp edges and hard surfaces aplenty on a boat. Whether in a canoe or on a freighter, when you're on the water, the potential for losing your footing is always present. With choppy water, unpredictable wakes from other boats or just the normal rolling of the boat, protecting yourself above and below deck should you lose your balance is a priority. Additionally, water obviously surrounds you while in a boat, so it is easy for the deck to become wet and slippery. Foam Factory can make a variety of boat pad designs from dense, closed-cell foam that will take up minimal space while reducing the dangers of counter edges, ceiling dips, door and porthole handles, railings and shelves. In addition to protecting you, foam pads can also help protect the boat from the damage of swinging doors, cupboards and hatches.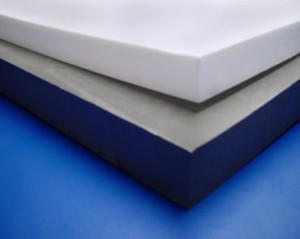 Smaller watercraft like canoes or kayaks also benefit from custom foam padding and cushions. After all, the more comfortable you are, the longer you can enjoy your time on the water! Closed-cell cross-linked polyethylene foam (XLPE) has become very popular in the kayaking community because of its low moisture permeability and its flotation characteristics make it excellent buoyancy foam. The foam is soft and flexible yet firm enough to provide the support needed to keep you off the uncomfortable plastic, aluminum or fiberglass seats. Foam Factory has XLPE available in solid cuts up to 4 inches thick, great for molding non-slip boat seat cushions that will fit snugly and improve seating position and comfort. The ability to sand XLPE makes it even more useful for hyper-customized kayak seats. Thinner sheets of XLPE kayak foam are available for thigh, hip, back and foot padding to form-fit the boat to your body, making it more maneuverable, comfortable and safer. Cross-linked polyethylene is also available in seven vibrant colors to customize your canoe or kayak even more.
Whether living in a region that has an off-season or just taking a break from sailing on your own terms, time off the water provides an opportunity for boaters to tinker with their vessels to make every boating season better than the last. Or, for the rugged individuals who enjoy their canoes and kayaks in the winter, spring summer and fall, improvements can be made at any time. No matter the category you fall under, outfitting your boat with Foam Factory's comfort and safety products can make sure the time you do spend on the water is as enjoyable as possible.