Back pain is a common ailment that typically stems from the postures and activities that take place in our everyday lives. Many people work while sitting at a desk, and there are plenty of ways that sitting with poor posture over a span of eight hours a day or more can become the norm for people. If this sounds like the source of your back discomfort, foam back bolsters and pillows can help ease your pain.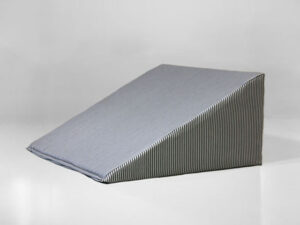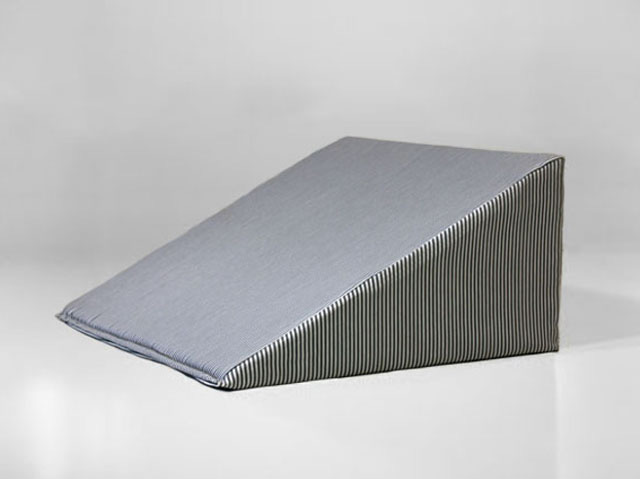 Standing or constantly focusing on fixing your posture is not a recipe for success when you are preoccupied with getting your work done. While there are standing desks and other quick fixes, the reality is that most of us end up back in our chairs. This combination of factors usually becomes a perfect storm for back discomfort to begin. Back pain usually increases over time, and can become a major real medical issue in later years if not addressed. Back surgeries can be a recurring plague on those who suffer from prolonged back pain. This endless cycle can be avoided with a little help from soft support for better posture.
Avoid eventual long-term back issues by getting ahead of them and fixing your posture in an easy and realistic way! With any luck, foam back bolsters and pillows could be the only prescription you ever need to beat back discomfort!
How Back Discomfort Starts
When viewed from the side, your spine takes a shape similar to an elongated S when sitting or standing with good, proper posture. In this natural position, the spine begins at the neck, extends backward at the shoulders, and then curves inward at the small of your back. When long-term bad posture continually pulls your spine away from that ideal shape, that's when back problems begin. Support from any of the soft foam back bolsters and pillows that we offer will assist you in achieving this desirable posture.
There are a few different options for foam back bolsters and pillows that can help you beat back pain. Let's go through the varieties of pillows and bolsters to see which one would be the perfect match to help you depending on your needs, level of discomfort, and shape preference.
Oval Bolsters are Easy to Transport
One of the great things about oval bolsters is how light they are. Oval bolsters can also be positioned securely between the small of your back and your chair, and keeping both the bolster and your posture in place. We offer three different sizes to accommodate your specific needs so that they work effectively with your body type.
Whether you go with the 5lb ViscoMAX Memory Foam or the firmer Poly Foam option, ovals are extremely portable back support aids. They can be stowed under your desk or brought home for a consistent addition of support and comfort to your lifestyle. If you've got a job on the go and switch locations often, this option is a perfect choice.
Wedge Pillows are Versatile
Wedges can be used to help ease your back discomfort as seating cushions or back pillows. You have a wealth of options to choose from our wedge shaped pillows, including different thicknesses, angles, and foam types. We recommend choosing softer foam for wedges intended to be used as seat cushions—our Dunlop Latex Foam is a great choice—but we have plenty of types of foam to match the firmness level you're looking for.
If you're looking instead to help your alignment with a back cushion, choose a wedge with slightly firmer foam. We have Poly Foam all-purpose wedges that work well as corrective seating aids. When you use these, place the wider side of the edge under the small of your back so that the thin edge tapers up towards your shoulders. The incline encourages you to sit up straight and will keep you supported comfortably in that position for as long as you need it to.
Orthopedic Pillows are the Most Supportive
Last but not least, the heavy-duty healing comes from our orthopedic wedge. If you've been struggling with posture and back pain for a while, this option will help you the most. It comes in a sturdy and very firm foam for ultimate support. Our ultra-durable Lux High Quality ridged orthopedic cushion is made to strongly encourage you to sit correctly rather than offer a gentle suggestion. It's still designed to keep you comfortable with a tailbone cutout along the back edge. If you really need to start sitting correctly and stay that way, this will keep your sitting style in check while providing you comfort all day long.
No matter which of these options will work best for your level of back discomfort, Foam Factory has you covered. Whether you need a gentle reminder to correct your posture or a more dutiful alignment corrector, our breadth of back support wedges and pillows can assist you; with sizes to match your body type, your back support will feel like it was custom-made, just for you. Start sitting better today, and save your back health in the long run by checking out our foam back bolsters and pillows! More questions on what will work for you? Feel free to Contact Us directly