Your pet is an important part of the family. More than just a furry animal living rent-free in your house, your pooch or kitty is the heart of the home. An easy way to show how much care is to give them their own designated pet room. This can be an easy way to work on training/routines while giving them a space to get away from the hustle and bustle of the house when they need downtime. Here are a few of the best suggestions for using foam to create the perfect pet room to help you get started.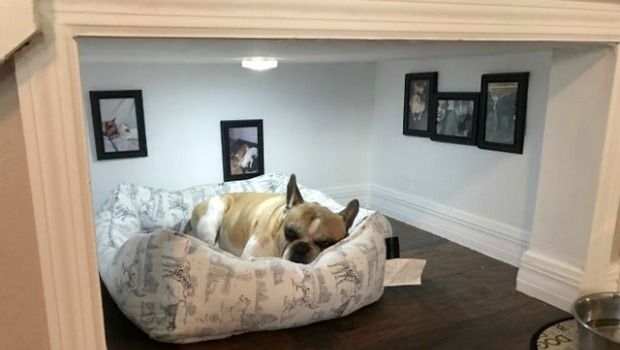 Pet Beds
When it comes to using foam to create the perfect pet room, the bed is a great place to start. Whether you are creating a large room for your pet or a smaller space tucked away from the main traffic of the house, the bed is the most important part.
Foam is great for pet beds for a few reasons. For starters, foam can offer a soft, cushioned spot for your pet to sleep while also offering support and sturdiness. You can even opt for memory foam, which is perfect for extra comfort in general, but especially well-suited to older pets with joint problems. You can even choose the type of foam for the pet bed such as foam that is a single, solid piece or foam scraps. Foam scraps are ideal if you are looking for a particular level of softness or firmness for your pet. Either way, this is a great way to use foam for your pet room that they are sure to love!
Puppy Proof Flooring
When using foam to create the perfect pet room, most people are surprised they can use it for the floors. Foam is a tough, durable solution that is great for protecting your real floors from the rowdiness of pets. You can place durable, colorful foam on the floors of the space for something that is resistant to stains, odors, and dirt. This also gives your pup a floor that is a little softer than tile or wood. Make sure you choose a closed-cell foam to avoid any moisture-related accidents from penetrating the foam surface.
Soundproofing
Do you have a puppy who is a bit of a barker? Do you have a cat with anxiety in need of a quiet space free from the noise of the kids? If so, soundproofing foam is a must-have part of your pet room. The great thing about soundproofing foam is that even if you only add a little bit to certain areas, you can still block out some sound. You can place soundproofing foam on the walls from top to bottom, or just soundproof key areas such as windows, doors, and corners, so there is an approach right for you. This is a great way to give your pet a little bit more comfort by keeping things quieter. It is also good news for the neighbors as you try to train your puppy not to bark or howl all night!
Use Foam for a Scratching Post for Cats
Does your cat go through scratching posts way too often? If you want to give Fluffy a scratcher that will last longer than a week, foam is a great choice. If you choose a denser foam that is harder to destroy, your cat can sharpen their claws without shredding the post. When the foam starts to show signs of wear and tear, simply switch it out with new foam.
Use Foam Under the Crate
Another great way to use foam in this type of room is to put a foam mat under the crate. If you are crate training your puppy in this room, the foam under the crate will protect the floors from scratches or other damages. Closed-cell foam is tough and durable for this need. It is also resistant to stains and odors for one less thing to worry about for crate training.
Foam Under Litter Boxes
Foam mats are great for use under litter boxes if you are making a pet room for your cat. It will make it easier to clean up after kitty when they inevitably get litter outside of the box. Best of all, foam is resistant to stains and odors so it ideal for this tough area of the room. The foam can even give your kitty something to wipe their paws on as they exit the litter box so they don't track litter all over the room.
Designate a Feeding Spot With a Foam Mat for Easy Cleanup
Another good use for foam mats in a pet room is underneath the feeding bowls. Pets can be messy when they eat which is why an easy to clean surface, such as foam, can make a big difference. A foam mat under the feeding bowls can also help teach a younger pet where meals take place as part of their training routine.
Add Foam Sack Seats for You to Use
While this is a room for the pet, you will still need somewhere comfy to sit. You will likely spend a good deal of one on one time in this room with your pet for training, playing, and just cuddling so you need a comfy seat. With a foam sack seat, you can have the perfect seat to hang with your cat or dog. A foam sack is ideal because not only is it lightweight and easy to move around the room, it is also safe for younger puppies or kitties still learning. A regular chair would be subjected to a cat using it as a scratching post or a puppy chewing on the leg of the chair. A foam sack removes these concerns while still giving you somewhere to sit.
You want to give your pet the best life possible. With these foam ideas for a comfy pet room, give them their own space for a happy life together!