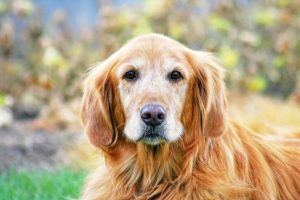 As dogs reach their senior years, they begin to slow down and become increasingly susceptible to the same types of aches and pains associated with old age in humans. For example, most dog breeds are vulnerable to joint pain, inflammation, arthritis, and general stiffness, while larger breeds are also at risk for more serious issues such as hip dysplasia.
If your senior dog suffers from any of these health problems, one way you can help ease the pain is by buying a memory foam pet bed. Memory foam pet beds offer a variety of orthopedic benefits that cannot be found in ordinary pet beds, including the following:
Extra support at common pressure points to provide instant relief
Continuous pressure dispersal and management even when your pet shifts body position
Elimination of "pinch points" and poor circulation caused by focused pressure
Body contouring properties that help distribute weight evenly and promote better alignment
Greater overall comfort, which leads to deeper, more restful sleep
In addition to buying an orthopedic memory foam pet bed, there are many other things you can do to make your senior dog's life easier. Elevated feeders and waterers allow your pet to eat and drink without stressing painful joints, while strategically placed ramps and stairs can help him get into the car and other favorite spots despite stiffness. Plus, there is a wide assortment of senior dog food, vitamins, and supplements that can ensure your aging pet gets the protein, fatty acids, fiber, antioxidants, and other nutrients that are essential for good health.
Senior dogs need extra care and attention, particularly if they suffer from joint and hip problems. Along with regular veterinary checkups, one of the best things you can do to improve your dog's quality of life is provide him with an orthopedic memory foam pet bed. Check out our selection of memory foam pet beds, shredded foam pet beds, and eggcrate foam pet beds at FoamByMail.com today and order the style and size best suited for your aging buddy.