Many of us take this part of our body for granted when younger. They allow us to move, to run, to jump, and often we're standing on them for very long periods. Our feet are often subjected to some of the greatest amounts of pressure and shocks, whether it's just walking, running, or standing in place during a long 8-hour shift. This constant pressure and impact can lead to foot disorders, foot pain and even back pain. Protecting your feet, no matter what age you are should be a priority.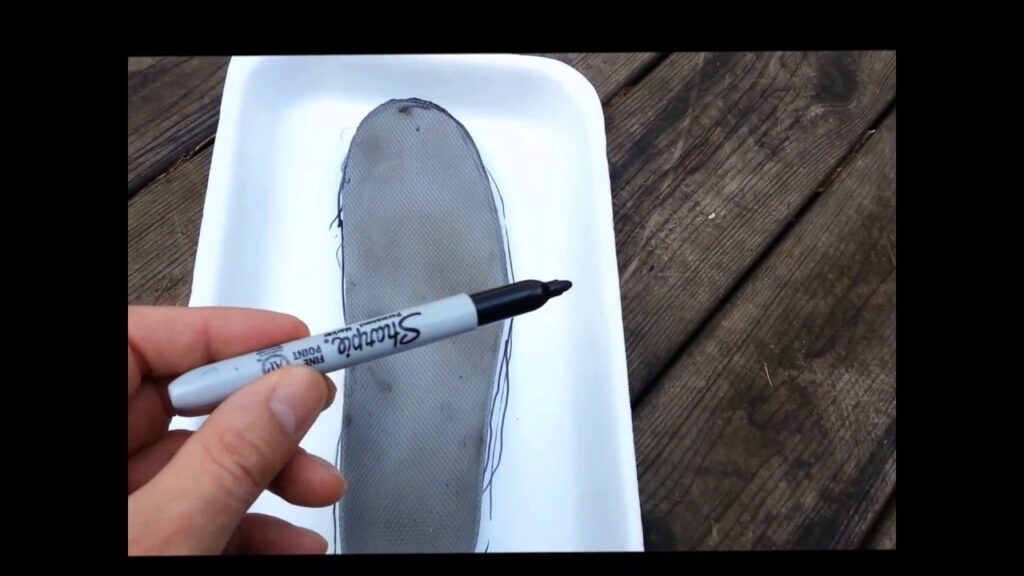 To keep your feet comfortable, prevent pain, and absorb shock, shoe insoles are an invaluable tool to help maintain foot health. The importance of insoles is often underestimated, or in some cases, either the cost is outside of the budget, or perhaps even the foot size makes it difficult to acquire insoles right for you.
What can you do when you are between paychecks and can't afford new insoles, or when your feet need something more customized? You DIY them! Yes! You can DIY foam shoe insoles that will no doubt be perfect protection for you! You just need some polyethylene foam sheets.
Why Insoles Are Good for Your Feet
There are many reasons why insoles are great for your feet. Some of the reasons depend on the material and quality of material that is used in insoles. For instance, some insoles made from vegetable-tanned sheep leather or soft cotton are made to help absorb moisture, maintain breathability, and help add stabilization to your steps.
Technology has made so many advances in footwear, yet many of the insoles that come with our footwear are basic at best, providing little to no support. One of the best and biggest advances made recently is the use of foam insoles. But why should you DIY foam shoe insoles? What are the benefits?
Comfort
A foam insole works to increase overall foot comfort while within a shoe. The foam takes the impression of your unique foot shape. This provides excellent cushioning to every part of your foot, providing feedback and bounce. Additionally, foam shoe insoles evenly distribute your balance and weight.
A foam insole can also take a pair of shoes that are too big and that tend to shift around to painfully rub the skin of your feet fit better. An everyday foam insole provides a simple and convenient solution to this problem.
Foot pain relief
Foam insoles have been thoroughly researched and many results have found that foam relieves pain. One of the major causes of foot pain is wearing uncomfortable shoes with hardly any support. As we add weight by lifting or running, that weight is transferred to our feet. The more weight, the more pressure. Foam insoles relieve heel, arch, and plantar fasciitis pain. They are also excellent for reliving spurs, corns, and neuroma.

Store-bought shoes are designed to fit an average food to accommodate as many people as possible. Unfortunately, those of us with arches aren't average in foot-shape and don't often find adequate support in this area. Adding insoles offer support to your shoes that can help realign the bones and joints in your feet, ankles, and lower limbs to increase comfort, which reduces arch pain as well as foot fatigue.
Assist with Existing Foot Disorders
If you are someone who already has experiences with pain as well as discomfort in your feet regularly, insoles may be able to help treat and ease the condition. Insoles are frequently used to assist with conditions such as plantar fasciitis, knee pain, toe pain, Achilles' pain, and more.
Preventing Foot Conditions
One of the biggest and best reasons to start wearing foam insoles is not just keeping your feet comfortable now but preventing future developments of foot disorders. As mentioned above, insoles have the unique ability to absorb foot pressure when standing, walking, or running. By using foam insoles, you are taking preventative measures against possible foot injury.
Flexibility
Putting pressure on your feet without an insole can often cause the heel to become inflamed which causes loss of flexibility and can turn into causing a fair amount of foot pain. Foam insoles support the fascia, helping ensure they retain their flexibility and offer quality support.
Help Your Shoes Last Longer
Another benefit of foam insoles you may not be familiar with is a financial one. Using insoles can reduce some of the wear and tear your shoes suffer. This in turn means your shoes can support you for longer, allowing you to save some money from having to replace them so quickly. Additionally, wearing old and worn-out shoes with no insoles can lead to foot pain developing over time, as well as back pain.
Insoles Help Your Entire Body
Foam insoles aren't just for your feet. Our bones and our bodies are all connected through tendons and ligaments. As a species, we are designed so that our body moves in unison. When we stand, walk or run, an entire chain of muscles, tendons, and ligaments are engaged, and everything works together. So exactly like a machine, when one cog isn't working right, it most often results in problems elsewhere.
Foot problems and pain can spread to the ankles, knees, hips, and lower back if left untreated, so be proactive and protect your feet with these easy DIY foam shoe insoles.

DIY Foam Shoe Insoles
Supplies:
• Either the old insole from your shoe or a pair of shoes that currently fit you.
• Cardboard or very thick paper to create a pattern.
• Pencil or pen for tracing.
• Sharp scissors, or a utility/craft knife. If possible, a foam cutting knife.
• Polyethylene foam.

Instructions:
Create a rough template for your insole either using an old one or a shoe you wear that currently fits by tracing either insole of the shoe laid flat on a piece of paper or cardboard. Cut out the resulting shape.
Use your cardboard/paper template to trace two shapes onto your sheet of polyethylene foam. Cut the shapes out.
Place your new insoles into your shoes and trim away any excess. Voila! Enjoy your new DIY foam insoles.