In the case of a severe tropical storm, hurricane, or tornado, here is how to stormproof your home with foam to keep them safer from storm damage.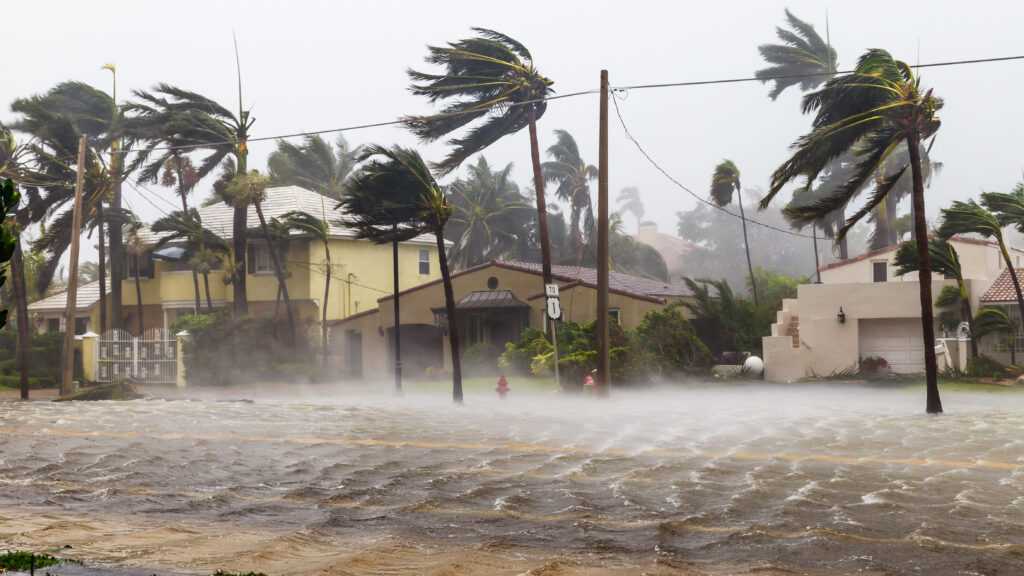 Did you know that the average time you have to seek shelter after a tornado warning has been issued is thirteen minutes? There is a little leeway in the case of a hurricane. With those, you typically have 48 hours before you can expect heavy winds. Those familiar with living in the North Pacific, Atlantic, and the Caribbean note that hurricane season starts in May and runs through the end of November. While some may leave the area when a hurricane is imminent, not everyone is able to do so. Additionally, not everyone can afford it, nor do they have access to safe rooms in tornado-prone areas. With such a short, unpredictable time to shelter from a tornado, there is far less you can do at the moment other than hunker down and hope for the best.

Have you ever wondered if it was possible to stormproof valuables or critical items with foam? If it is possible, how do you stormproof with foam?

We're happy to say that it is possible, and we're ready to share our tips and tricks on how to stormproof various items with foam.
Pick the Right Foam First
Before you choose any foam, you should consider a water-resistant foam. Usual results of big storms are tornados, hurricanes, torrential downpours, high-wind, and rain. When it comes to protecting your valuable items, you'll need a foam that will be durable and mildew-resistant.

One of the best moisture-proof foams to use is Crosslinked Polyethylene foam. This foam is a polyethylene foam that is chemically crosslinked to make it a durable, close-celled, compact, and water-resistant foam.

While Crosslinked Polyethylene foam shares many properties found in standard Polyethylene foam, this specific foam was engineered to be gentle on higher quality surfaces. This type foam is non-toxic, hypoallergenic, and latex-free, and can be handled safely without gloves.


When you want to stormproof with foam, you'll want to choose Crosslinked Polyethylene foam for these excellent features:
Durability
Flexibility
Cushioning
Thermal Conductivity
Odorless
Buoyancy
Non-dusting
Lightweight
Non-abrasive
Superior Shock Absorption
Vibration Dampening
Impact Resistance
Bacteria Resistant
Mold and Mildew Resistant
Protect your Valuables with Foam
While Crosslinked Polyethylene foam will work on its own to protect and cushion many of your valuable items, you may want to consider using a different foam for items with other unique needs.
It's also important to note that cross-linked polyethylene that you have cut, wrapped or taped yourself may not be 100% waterproof due to gaps. It is always best to place foam-wrapped items into a waterproof container or, if none available, garbage bags kept off the ground in case of flooding.
Electronics
Almost everyone uses an electronic device to communicate. While cell phones will be within reach during the event of a hurricane or tornado, other electronic items may not. Electro-static charges are present everywhere and can be easily generated through friction or movement.
Using pink anti-static foam to wrap your electronics before applying Crosslinked Polyethylene can help protect them from static harm. Pink anti-static foam can come in sheets as thin as ¼", which is excellent for items such as portable consoles, tablets, cameras, digital trackers, and your personal computer's tower, for example.
Anti-static foam's electro-static dissipation can significantly help reduce the chance of damage. It's offered in both open-cell and closed-cell types along. Businesses that provide excellent anti-static foam can typically provide a large selection of custom cutting options, as well. Even the most unusually shaped electronics can have custom cut protection.
Other Tips
If you already have several waterproof, damage-resistant containers without an inner lining, foam lining is an excellent choice! Foam can be custom cut to fit the inside of these containers. Foam often has a high strength-to-weight ratio, and can be customized to have multiple cavities to place your valuables.
Before a hurricane, tornado, or tropical storm hits, make sure your essentials and other irreplaceable memories are well protected with the proper foam.
Know what you own. If you don't have written appraisals or records of your valuables, talk to an appraiser or take a photograph of everything that is important, including the outside of your home. Make sure the photos are date-stamped.
Find and protect important documents. Birth certificates, immunization records, deeds, titles, insurance, marriage licenses, critical medical records, passports, and any other document that cannot be easily replaced.
If it is expected that significant flooding may occur, consider chaining down waterproof, damage-resistant, cases that contain your valuable documents. Severe floodwaters can still carry your important items away if they are not held down by a pipe or support beam
Foam by Mail hopes that we've been able to help you and your family stay safe during the event of a storm.