Foam is regarded as one of the best materials for insulating homes and structures. With many varieties featuring strong R-Values, a measure of thermal resistance, finding a foam that doesn't insulate is more difficult than finding one that does. While buildings are the predominant use of urethane foam insulation, the same insulating properties can also be applied to the human body in outdoor or emergency situations. Foam Factory, Inc.'s inventory of products can be utilized to prepare emergency camping equipment or survival supplies should you ever find yourself needing to stay warm outdoors.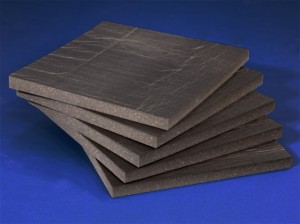 One of the most essential products for spending extended periods outside is a sleeping pad. Even if a short day-hike is planned, a thin, lightweight camping pad is important for insulating the body against the ground, should you be forced to spend the night in the wilderness. Even if you don't have to spend the night, having soft, comfortable foam padding to function as seat foam is extremely beneficial. Resting directly on the ground quickens the body heat loss that an insulating foam sleeping pad would minimize. As everyone knows, staying warm is one of the most important factors, if not the most important factor in outdoor enjoyment or survival and a sleeping mat can make a huge difference during the night.
A thin, flexible, insulating material, open-cell foams come in many varieties that Foam Factory offers as camping sleeping pads. These can be custom-cut to any size desired and are offered in thicknesses starting at 1/4 of an inch. They can also be cut more generously for a thick sleeping pad as well. These can be rolled and placed inside of packs or strapped to the outside and they also include a "skin" on one side that is easily cleaned after use. Whether you'd prefer a thicker, comfortable pad or a more mobile lightweight sleeping pad, having a reliable sleeping surface is important.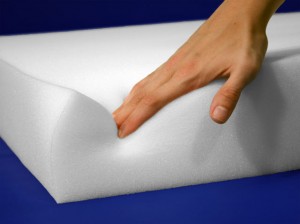 Another preparatory step many people have taken and swear by when venturing into cold weather is the creation of foam clothing liners for cold weather gear. For decades, individuals have fashioned thin foam sheets of closed-cell and open-cell foam into clothing liners, attaining performance comparable to that of the most expensive cold weather clothes. Whether making this winter gear as emergency materials in case of an accident or simply wanting to create cost-effective, incredibly warm clothing, Foam Factory can provide foam materials to outfit yourself or even your whole family. Those who fashion these systems claim* that open-cell supersoft or cost-effective poly foam lining wicks moisture away from the body and dries quickly, when used with breathable surrounding materials. Generated body heat and evaporation combine to keep the moisture moving out of the foam while keeping users warm. Open-cell inserts are said to be particularly beneficial in mittens and boots, because of the ease with which our extremities can lose temperature and be subject to frostbite. In situations where moisture is not an issue, closed-cell foam can form an insulation barrier around a user that doesn't let anything in or out.
The uses for foam in outdoor and survival gear are limited only by the creativity of its users. Foam's insulating potential, the waterproofing characteristics of some types and the absorbing qualities of others can make it a valuable resource while in the wilderness. Foam Factory stocks many materials that can be turned into any product you think you may help you on the trail.
*NOTE: These statements are reflective of claims individuals have made using materials similar to what Foam Factory, Inc. offers. Foam Factory has not tested any of their materials for performance in clothing or apparel applications. This information is provided at your own risk.
Foam Factory will not have any liability to anyone for incidental or consequential damages or any other liability, injury, loss or damage arising out of or related to our products, even if Foam Factory or an authorized representative of Foam Factory has been advised of the possibility of such damages.