Winter is a time of year when temperatures outside drop and the need for a cozy escape becomes crucial. After spending a day out in the cold, snow, and wind, coming home should feel like a cozy reprieve. Here are a few tips on making your home cozy during the winter so you can hibernate all season long.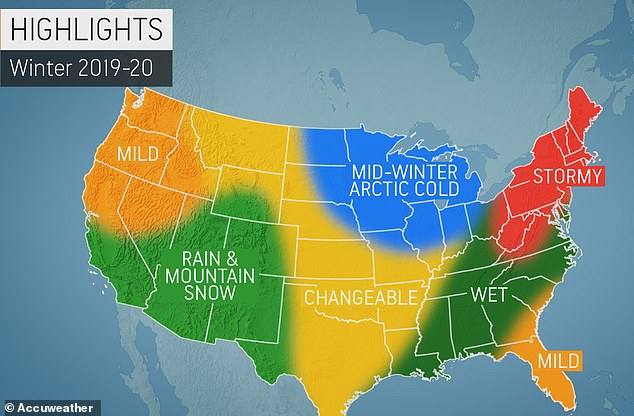 Put the Cold on Hold!

Proper Insulation
The first and most important step in making your home cozy during the winter is ensuring proper insulation is in place. Insulation helps trap heat in the house and prevent cold from getting in so it is paramount in creating a cozy home. When it comes to insulation, even the smallest hole or compromised area can greatly impact the heating and cooling of your house. This is why it's a good idea to start here and start early, usually in the fall, to make sure the insulation is in great shape.
Draft Stoppers for Doors and Windows
When looking for an easy, affordable way to keep the heat locked in for a cozier home this winter, look no further than the doors and windows. If the doors and windows are not properly sealed, they can let in a considerable amount of cold air in the winter. An easy solution to this problem? Foam, of course! Foam can be measured and cut into the applicable sized strips and then added to the door frame or window frame as a draft stopper. This is an easy way to keep your home cozy and warm all winter long.
Create a Cute Door Stop
Another fun and easy way to make your home cozy this winter is with the use of a cute doorstop. Using the foam and your favorite material, it is easy to make a quick DIY doorstop for the season. This item can be used to keep doors open to help with better heat distribution throughout the house. They are also great for when you have guests over and want to present a cozy and inviting atmosphere.
Insulate Electrical Outlets
Did you know you can use foam to insulate electrical outlets? This is a lesser-known trick to help make your home cozy and may even help you save on heating costs. Most outlets leave quite an open gap behind the mounted outlet plate. These areas can cause drafts just like a window or door with a gap. Using foam, you can easily plug up these gaps to help cut down on heat loss.
Make Your Warm Rooms Even Cozier with Foam!
Make Sure Cushions and Seats are Comfy
When it comes to making your home cozy this winter, you need comfortable seating for those relaxing nights by the fireplace. If your couch or chairs have old, dilapidated foam cushions, the start of winter is the perfect time for a revamp project. It is an easy and affordable fix to simply order new foam cushions for your furniture rather than buying all new furniture. Plus, you can create a more customized seating solution when you order your own foam cushions in terms of softness or firmness.
Put Out Extra Pillows and Throws
Another easy way to add an extra cozy touch is to pile on the pillows and throws. The winter season is made for cuddling up with your favorite blanket or throw and a few pillows. This is also an easy way to make it inviting for any guests visiting during the busy holiday season as they will feel more welcome as they relax in cozy comfort.
Add Some Foam Sacks for Extra Seating
Speaking of seating and the holidays, you could always use a few extra seats in the winter to accommodate guests. When you want a fun and functional choice, foam sacks are a great option. These can be placed around common gathering areas such as the living room, a playroom, or even guest bedroom for extra seating. Foam sacks are an affordable solution you can use to make your home cozy for a gathering all winter long.
Add a Mattress Topper
Your whole house should feel cozy and inviting this winter. What could be better than a cozy bed after a long day out in the cold weather? An easy way to make your bed even more inviting is with a foam mattress topper. This simple addition can go a long way in adding comfortable cushioning and adequate support to an otherwise tired mattress. A mattress topper lets you make the bed firmer or softer depending on your personal preferences. It can also protect the life of the mattress for better longevity. Whether for comfort or longevity, the use of a mattress topper is a great way to make the bed even cozier this winter.
Add a Whole Body Pillow
Another way to make your home cozy in the winter is with a foam body pillow. These foam solutions are great for attaining a comfortable position and relieving pressure from key areas during those long winter naps or Christmas movie marathons. You can even add them to the guest room to make for a cozy sleep experience for any holiday guests staying over in the winter.
Give Fido or Felix Their Own Pet Bed
Your pets are part of the family and they deserve to get cozy in the winter. The floor can be a colder part of the house in winter which is why your pet needs their very own bed. This will keep them off the cold floor, off the furniture, and cozy all winter long. With foam pet beds, your dog or cat will also have the unique benefits of foam such as relieving pressure on joints ideal for older pets, ample support and cushioning in equal measure, and improved airflow over other materials to reduce odors. If you really want to show your pooch or kitty you care this winter, a foam pet bed is a perfect solution.
When it comes to making your home cozy for the coldest season of the year, these tips are sure to make any house more inviting.