Foam mattresses are a popular bedding option that offers plenty of support and comfort, but unfortunately, they cannot last forever. Instead of tossing your old, worn-out foam mattress in the trash, consider repurposing it into something new. You'd be surprised at how many useful items you can make! In this post, we'll explore some creative DIY craft ideas for up-cycling old mattresses. With these activities, you can enjoy a brand-new product, and know that you did your part to help the environment by repurposing an old item.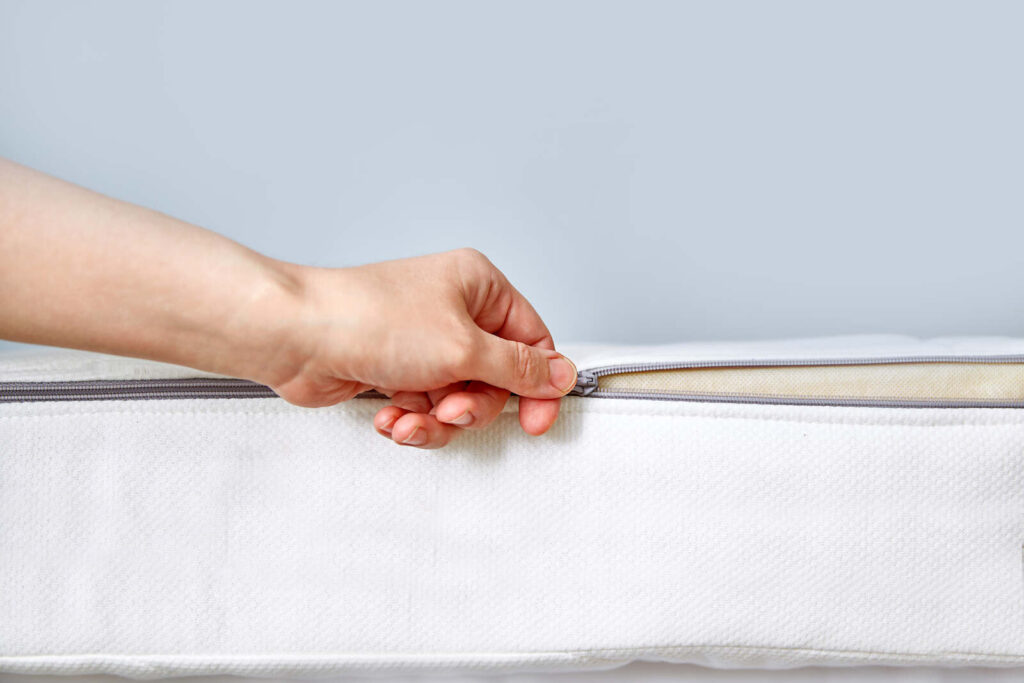 What Are Foam Mattresses?
Foam mattresses are mattresses made from foam materials rather than traditional materials such as coils or springs. These mattresses can be made from a variety of different foam types, including memory foam, latex foam, and polyurethane foam. They are available in different densities, thicknesses, and firmness levels.
While foam mattresses are ideal for providing a quality night of rest, they will at some point reach their end. The lifespan of your mattress can vary depending on the quality of the materials used and the care it receives. Generally speaking, a high-quality foam mattress can last anywhere from 8 to 10 years, with some lasting even longer. However, this can differ depending on factors such as the density and thickness of the foam, how often the mattress is used, and how well it is maintained.
10 Ways to Repurpose Your Mattress
When the life of your mattress has come to an end, you might think you need to just throw it away. However, there are many ways you can repurpose the old foam into something new and exciting. Here are 10 DIY craft ideas you can try with your old mattresses:
Outdoor Seating
Repurposed foam mattresses can make excellent outdoor seating options. Cut your mattress into sections, and cover them with waterproof fabric or durable outdoor material. You can add legs or leave them on the ground, and even throw on some pillows for extra comfort. This is a great option for those who enjoy spending time in their backyard or on their patio.

Floor Cushions
Another great use for old foam mattresses is to turn them into floor cushions. In a similar wat to the outdoor seating, you would start by cutting your foam mattress into smaller sections, then cover the pieces with a soft fabric. You can create several cushions of different sizes and stack them on top of each other to make a comfortable seating area. These floor cushions are perfect for family movie nights or lounging with a good book!

Pet Bed
If you have a furry friend at home, consider turning your old mattress into a cozy pet bed. Cut the foam down to a size that works for your pet, and then cover it with a soft, durable fabric. You can even add some pillows or blankets for extra comfort. Your pet will appreciate having a comfortable place to rest, and you'll love the fact that you repurposed something that would have otherwise gone to waste.

Yoga Mats
Did you know that you can use your old mattress to make your own custom yoga mats? Cut the foam into the size and shape you want (usually a rectangle), and then cover it with a non-slip fabric. You can add some extra padding for additional support, and even personalize it with your own design. Yoga mats can be expensive, so this is a great way to save money and still get a custom mat that fits your needs!

Wall Art
For a more artistic DIY project, we recommend using your mattress to create some unique wall art. Simply cut the foam into whatever shapes and sizes you like, and then cover them with decorative fabric or paint them in your favorite colors. You can then arrange the foam pieces on a canvas or wooden board, and create a colorful and textured piece of art. This is an easy way to add some personality to your home decor.

Soundproofing
Foam mattresses can also be used to help soundproof a room. Cut the foam into small sections and then attach them to the walls or ceiling with adhesive. This will help absorb some sound waves and reduce the amount of noise that travels through the walls. This is a great option for those who live in noisy apartments or have a home recording studio.

Toy Blocks
If you have kids, you can use your foam mattresses to create custom toy blocks. Cut the foam into large cubes or rectangles, and then cover them with a soft, durable fabric. Your kids can then stack the blocks up, knock them down, and build all sorts of structures. These kid-safe blocks are ideal for young children who are still learning to crawl or walk.

Draft Stopper
If you have drafts coming in through your doors or windows, you can use your old mattress to create a draft stopper. Cut the foam into long, narrow strips, and then cover it with a heavy-duty fabric of your choice. You can then place it along the bottom of your door or window to help block drafts and keep your home warmer.

Headboard
Need a new headboard, but don't want to spend a ton of money? Create a unique and personalized piece by repurposing an old mattress. Cut the foam to the size and shape that you need, and then cover it with a fabric that matches your bedroom decor. You can even add extra details such as tufting or decorative nail heads to give it some additional flair.

Ottoman
The last idea on our list is to transform your mattress into a stylish and functional ottoman. To do this, start by cutting the foam to whatever size and shape you prefer, then cover it with a fabric that matches your decor. Add some legs to the bottom of the foam and you have a comfortable and chic seating option that doubles as storage space.
Repurposing your old foam mattress is a great way to get creative, help the environment, and save money, all at the same time. With these simple DIY ideas, you can upgrade your previous mattress into something new and useful. From furniture and toys to home décor and exercise equipment, your mattress can be transformed into some truly amazing pieces!