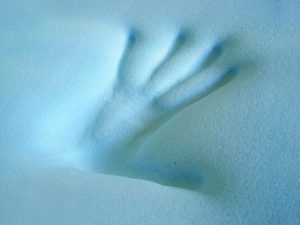 One of the best things about owning a memory foam mattress is that it is a very low-maintenance product that can offer a decade or more of superior comfort and support. A small amount of care is still required to ensure that your mattress performs as expected. How many of these memory foam mattress care tips are already a part of your regimen?
Use the right base for your mattress. Not every type of base is suitable for a memory foam mattress. In general, you want to choose a foundation that is sturdy and well ventilated. An adjustable slatted bed base is ideal, as it not only allows for plenty of airflow but can also be raised in the head or foot sections for customized comfort. Solid wood or metal bed bases are also suitable for memory foam mattresses.
Rotate the mattress regularly. You probably already know that, unlike standard mattresses, memory foam mattresses should never be flipped over. They aren't designed to be used that way, but that doesn't mean you should keep your memory foam mattress in the same position for long periods of time. Manufacturers recommend rotating your memory foam mattress every three to six months to prevent body depressions and worn spots. Doing so also keeps the mattress in optimal condition.
Avoid direct sunlight and other heat sources. Memory foam is heat sensitive, which is why it responds to body heat. Heat causes it to mold to your body and cradle your joints. This same heat sensitivity means that prolonged exposure to direct sunlight and other heat sources, such as space heaters and electric blankets, may inhibit performance and break down the foam more quickly on a structural level.
Keep your memory foam mattress dry. Just like sunlight, moisture is known to degrade memory foam and shorten its lifespan, so it's imperative that you keep your mattress dry. Use a mattress pad or cover for protection, and be sure to strip the linens off your memory foam mattress every few days to help it air out.
Hopefully this information helps keep your memory foam mattress in great condition for years to come! If you have any questions, Foam Factory, Inc is here to help!