The first warm rays of spring, the blue skies and warm nights of summer and the invigorating breezes of autumn implore us to enjoy the outdoors before winter returns and sends us running for warmth and shelter. One of the easiest ways to enjoy the seasons is on our porches and decks, in our backyards or around our pools. We can barbecue, entertain and relax in these spaces, all while staying comfortable in our patio furniture.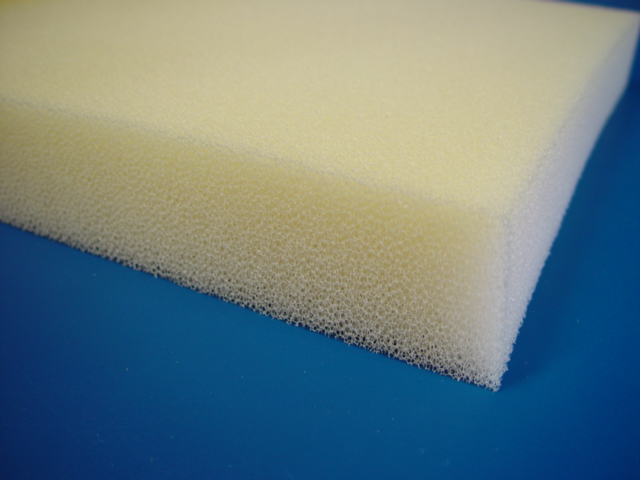 The hallmark of patio furniture is its ability to withstand outdoor weather conditions for months on end or even year-round in warmer climates. Unfortunately, this durability usually requires that rigid, uncomfortable materials be used. For this reason, removable outdoor patio cushions are often added to turn these hard seats into comfortable pieces of furniture that can be enjoyed for hours on end. As a foam manufacturer and retailer, Foam Factory, Inc. specializes in creating custom cushions for patio sets, using materials that hold up to both weather and use.
The difficulty with outdoor cushioning is the constant presence of moisture, whether in the form of precipitation or humidity. Materials not designed for outdoor use will begin as comfortable cushions but over time, moisture will cause these materials to breakdown, rot and grow mildew, mold or bacteria. To deal with moisture, special materials must be used, and this is why Foam Factory stocks and suggests Dryfast foam for all of their outdoor furniture cushions.
A truly unique material in the world of foam, Dryfast is formulaically designed to allow the passage of water and air through its form to expedite the drying process. This is accomplished by the incredibly large, open-cell structure present in the material. On a cellular level, most traditional foam products, whether open or closed-cell, are similar to bubbles bonded together. Dryfast borders on having a fibrous cellular structure, minimizing the amount of material that can resist the transmission of water and air through a product. Despite this, it maintains a density and strength that makes it a quality foam that will hold up for seasons of relaxation and use.
In addition to its structural qualities, Dryfast's formula is designed to make the product antimicrobial as well. This is a huge benefit for outdoor cushions, where water may be trapped under a cushion, in the covering material or in a towel or bathing suit left on the cushion. In the event the surrounding air is slow to dry residual water that did not fully pass through the material, that moisture will not begin the process of growing mold, mildew or bacteria in the Dryfast foam.
Foam Factory's manufacturing capabilities allow them to produce outdoor custom cushions from this revolutionary Dryfast material for any style of patio cushion, in any quantity needed. From a simple four-piece seat cushion set to a stock of cushions for bistro sets at an outdoor restaurant, Foam Factory can produce any quantity desired, easily and economically. From molded outside chairs, to rockers, chaise longues and Adirondack chairs, any size or shape cushion can be made to your specifications. For extra comfort and customization, Foam Factory can also add polyester fiberfill wrap to the cushion to create a full look and additional cushion atop the Dryfast foam.
Dryfast cushions can be cut as thinly as 1 inch and range up to 6 inches for thickest cushions. For special purposes, it is even possible to cut up to an 8 inch thick section of the material. Unlike other foam products, Dryfast cannot be glued in layers to increase thickness because it would reduce its ability to drain water and pass air. Custom patio cushions that require extra length, width or extensions can, however, have additional sections adhered to the product because a vertical bond would not interfere with the transmission of water. This means it is easily used in longer, outdoor lounge cushions in addition to standard sized chairs.
Covering materials are just as important in outdoor patio furniture as the right cushion material. Traditional indoor covering materials will absorb water, retain water, rot and/or deform, resulting in a deck cushion that quickly loses its utility. Vinyl materials are typically waterproof, but seams will always allow moisture and humidity to enter into the shell. Once inside, it is essentially trapped and will harbor bacteria and other irritants on the vinyl's inner-liner. For cushions that can remain outside regardless of weather, special materials need to be used.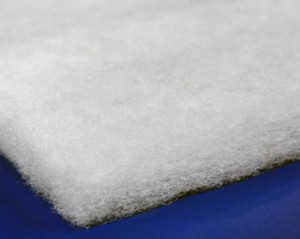 These include Sunbrella-type fabrics with a canvas or nylon feel that repel water but allow breathability, or Phifertex-style vinyl mesh fabrics that are resistant to moisture but also allow water and air to pass through. Foam Factory has a selection of fabrics to choose from that will allow you to pick a material that will perform while meeting your style preferences. Using a cover that harbors moisture and isn't antimicrobial essentially negates the benefits of Dryfast foam, so it is important to select fabrics that work hand-in-hand with the material to get the most life out of your cushions. Seating and seatback cushions can be made and covered individually or can be combined into one cushion to fit a seat, held together by a joining seam. This is particularly useful in creating cushions for multi-pivot loungers that let you set different seating angles for the leg, torso and upper-body sections without the cushions sliding off.
It doesn't matter if you're lounging by the pool, having a cookout or simply enjoying the sunset at the end of a long day, comfortable patio furniture cushions make your time outside much more enjoyable. Few materials can provide the best of both worlds when it comes to outdoor foam; comfort and durability. However, with Dryfast foam cushions from Foam Factory, you can kick back on your backyard furniture, knowing they're made to last and enjoy.