Features
For maximum sound absorption, the 4 inch wedge foam is the product for the job. Excellent at absorbing low frequency waves, it provides maximum deadening capability and functions in the largest areas like gyms or concert halls.
Details
Acoustical Performance Data
Overall NRC: 0.80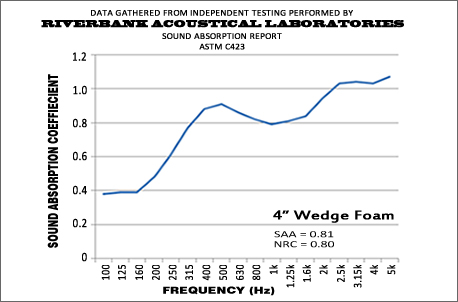 To view the full PDF report of our acoustical test results, see the resources section (below).
Flammability Test Results
Classification: Class A
Flame Spread Index: 25
Smoke Developed Index: 250
Resources