Features
2 inch wedge foam is effective against standing waves and flutter echoes in most small-to-medium sized rooms like vocal booths, control rooms and studios. It also functions as a full frequency bandwidth absorber for any size room when used in conjunction with corner bass absorbers and male/female broadband absorbers.
Details
Acoustical Performance Data
Overall NRC: 0.65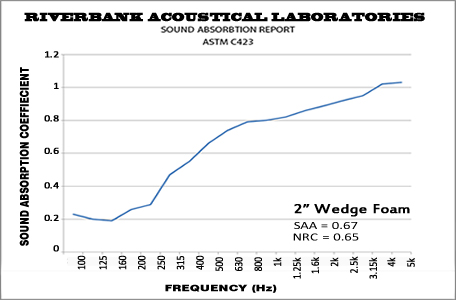 To view the full PDF report of our acoustical test results, see the resources section (below).
Flammability Test Results
Classification: Class A
Flame Spread Index: 25
Smoke Developed Index: 250
Resources