Features
For basic soundproofing, 1 inch pyramid foam provides moderate sound control on walls or ceilings, especially ones not parallel to the floor. This product is best for when absolute sound deadening is not required, but moderate deadening is desired. 1 inch pyramid foam is most effective on mid-to-high frequency ranges.
Details
Acoustical Performance Data
Overall NRC: 0.35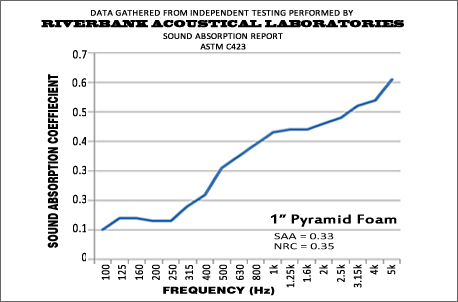 To view the full PDF report of our acoustical test results, see the resources section (below).
Flammability Test Results
Classification: Class A
Flame Spread Index: 25
Smoke Developed Index: 250
Resources