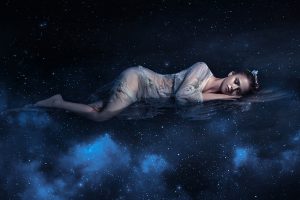 As consumers, we are all familiar with the phrase, "you get what you pay for." The implication here is that you cannot expect a high quality product with excellent performance and durability, unless you spend a ton of money on a top-of-the-line product. You also know from experience, however, that this bit of conventional wisdom isn't always true.
Take memory foam mattresses as an example. You could spend thousands of dollars on a name brand memory foam mattress, and you would receive a product that contours to your body, provides targeted support at your unique pressure points, and allows you to rest comfortably without tossing and turning. It is important to note, though, that you can get the very same results for a fraction of the cost — as long as you know what to look for before you buy. Here's a brief checklist to get you started.
Foam density: One of the biggest determinants of support, comfort, and pain relief is foam density. A 3-5lb density is generally a good quality for memory foam mattresses.
User reviews: Any kind of company's promotional materials tend to talk up their memory foam's merits, but they do not always discuss the potential drawbacks. For a better understanding of the actual feel and performance of the mattress, be sure to read as many user reviews as you can.
Reputation of the manufacturer and/or seller: When buying an inexpensive memory foam mattress online, it's important to check the reputation of the seller of the product you are looking to purchase. Do they have a good name in the industry? What is their customer service record like? Send them an email or contact them on social media to gauge their level of responsiveness.
Product warranty: No consumer wants to be stuck with a defective product, so limit your memory foam mattress choices to ones that come with a warranty. Be sure to read the terms and conditions of the warranty very carefully so you know exactly what is covered and what you need to do to file a claim.
Available accessories: Any inexpensive memory foam mattress can be improved with the addition of accessories, such as cozy linens, memory foam body pillows, and a mattress topper. If you feel that your mattress needs just a little something extra to be perfect, try one of these accessories!
Hopefully this guide has helped you in your search for a memory foam mattress! At Foam Factory, Inc, our mattresses speak for themselves. Check out our great quality mattress options today, and get yours at a great price!