With this year's winter's cold and snow being extreme enough to earn the name "Polar Vortex," it's hard to not slide into a daydream about the fun you had last summer, or the warmth that will eventually be returning in a few months. Whether it's yard games, amusement parks, baseball, or barbecues, pretty much none of our favorite summer activities are possible with two feet of snow on the ground.
While it's nearly impossible to NOT think of sunnier times once the snow begins to fall, it doesn't have to be wasted energy. In fact, harnessing your excitement for spring and summer now can make them even more enjoyable once they finally arrive! After all, if you're ready to hit the ground running once the grass is green again, that means you'll have even more time to enjoy it.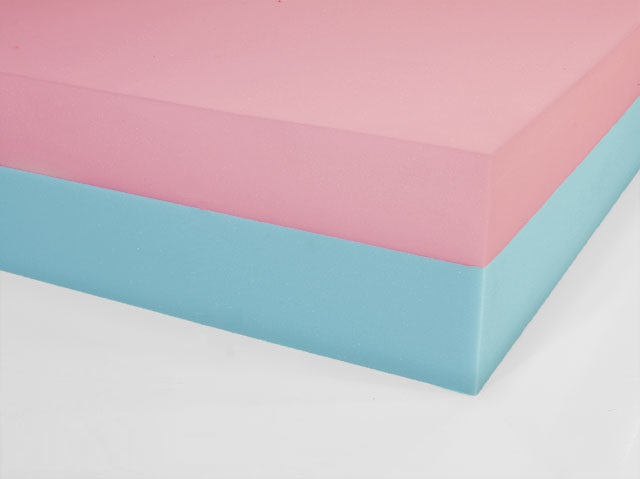 So instead of idly daydreaming, put your anxiousness for warmer weather to good use and focus on getting some summer-prep out of the way now. If you're going to be stuck inside working on something, it may as well be when you don't want to be outside anyway!
Each spring, Foam Factory sees an up-tick in two particular summer-centric projects: boat mattresses and patio cushions. However, Foam Factory is able to handle these jobs year-round, which means if you want to get a head start on your prep, as well as a jump on everybody else who needs the same projects done, now is the perfect time to do it.
While the mattresses we use in our homes have a set range of standard sizes, virtually every boat mattress is a unique, custom product. As vessels rarely have any extra space to waste, sleeping bunks are often situated forward in a boat where there isn't enough room to stand or move around. Because of this, they are usually V-shaped, and require tapering along the edge to match the curvature of the vessel's hull. And because the entrances to below-deck areas are often small, these mattresses are usually sectional as well, typically broken in two or three pieces.
Foam Factory is more than equipped to handle even the most customized mattress request from a boat owner, with tapering and multiple foam layering abilities. But because each of these products require precise measurements and careful and skillful hand-cutting, they simply take longer to create than simpler products. A conventional bed mattress is something you could walk out of Foam Factory's store with, same-day.
Getting a mattress replacement on your boat ahead of time does two things. It takes one BIG item off your to-do list, and, you guarantee yourself that you'll have great comfort on the very first night without your new mattress sitting in line behind 10 others.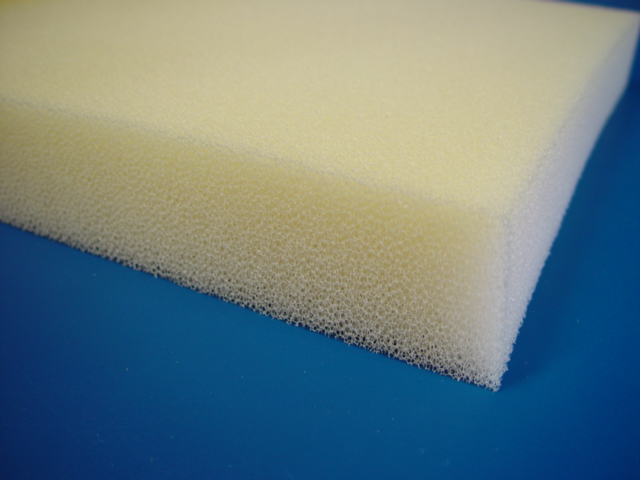 Another way to focus your summertime dreaming productively is new patio cushions. One of the main reasons these end up needing to be replaced is because they get left outside one too many times and became waterlogged and mildewy. But by using the right kind of foam, you can have comfortable patio furniture without the hassle of dragging the cushions in and out every time you want to relax.
That "right kind of foam" is Dryfast foam, a specially-engineered material with wide, reticulated pores that allow water to drain through the cushion, rather than being retained like conventional foam. Those pores also allow the flow of air, which helps dry cushions. What's more, the foam is antimicrobial, so in the case moisture isn't given an opportunity to dry, the cushion won't turn into a smelly, rotten slab.
Foam Factory is proud to carry Dryfast foam, and is able to cut custom cushions out of the material, just as they would any of their conventional foams. Additionally, Foam Factory also sells raw sheets of Dryfast in varying thicknesses, so you can save some money and make DIY cushion replacements yourself at home. We've written a piece previously discussing Dryfast in more detail, as well.
It never hurts to stay ahead of the game when you can afford to, and with the winter doldrums upon us all, there's no better time to get a jump on summer projects. Not only will you be ready to go the second it starts warming up, it'll help get your mind off the ice, wind, and snow, replacing it with more pleasant thoughts – parties, barbecues, and boating!