When navigating all the logistics of a move, the matter of safeguarding your belongings from harm is always a top priority. Here are a few tips on how to protect your breakables while moving for a less stressful experience. These tips are sure to make any move more manageable.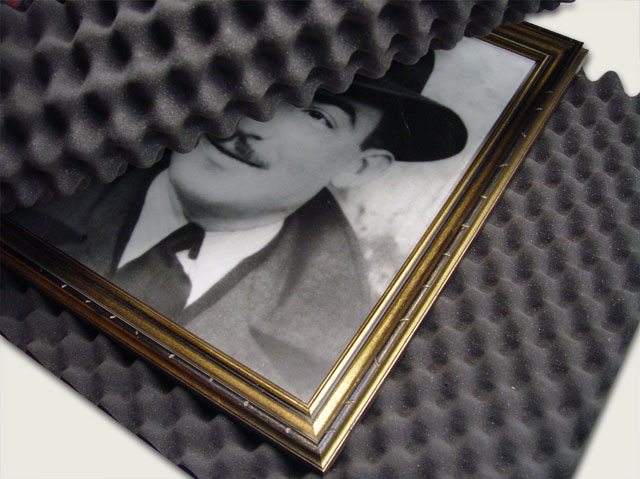 Safeguard Your Valuables with Foam
Packaging foam is an ideal material for preventing damage to your belongings during a move! There are a few ways you can use foam to keep your belongings safe from accidents during transport:
Wrap Items in Foam
The first tip in how to protect your breakables while moving is to wrap items in foam. Foam offers stability with a bit of cushioning so items are supported on the go. Foam also absorbs vibrations and shocks caused by impacts and accidental drops. This means the foam will take the majority of the impact rather than the delicate items packed with the foam.
Another reason foam is ideal for packing is that you can easily wrap a range of items in it from lamps to figurines. Foam is soft enough to wrap around a range of items while still giving stability and reliable protection.
Use Foam Bumpers on Harder to Pack Items
Foam is also great for those harder to pack items. For instance, foam bumpers are ideal for protecting items during moving, such as framed artwork, glass tables, or mirrors when moving. The foam bumpers slide on the edges and corners of the item to provide extra protection against damage during moving. This type of solution isn't just for breakables like glass. It can also be used on the corners of furniture to avoid any scratches during the move.
Use Anti-Static Foam for Sensitive Items
When it comes to how to protect your breakables while moving, the type of item will determine the right foam packing solution. While foam bumpers are ideal for frames and such, there are extra sensitive items, such as computer-related items, in need of anti-static foam. This foam provides ample cushioning and support while minimizing electrostatic charges. This unique foam safeguards both the item and humans from shocks. Best of all, this option comes in a range of options such as thinner sheets perfect for wrapping a sensitive item in, as well as eggcrate options which offer maximum absorption of impacts in a shape ideal for a range of electronics or sensitive items.
Consider a Custom Moving Case for Certain Valuables
When moving certain valuables, such as firearms or musical instruments, the need for extra protection is paramount. If the item is one in need of such protection and is an item you will keep for a lifetime, a custom foam case is a good idea. A custom cut foam case insert will give the item protection that is tailored to the exact size and measurements of the item for maximum protection. This will help make this move and any moves in the future a lot easier for these long term items.
Use Several Solutions for Maximum Protection
When moving valuables, the best approach is to mix and match packing solutions to meet your needs. For instance, you can add a layer of foam to the bottom of the box, wrap the item in foam sheets before placing it in the box, and then adding another layer of foam on top before closing up the box. Foam is a versatile solution that only offers more stability and absorption from impacts when you double up on the foam in the box so feel free to go a little overboard to safeguard your breakables.
The Outside of Your Packages are Important, Too!
Choose the Right Box Size
While the right foam is key to protecting breakables during a move, the right box is always important. If items are placed in a box that is too big, they will roll around a bit and break.
Make sure you have a variety of box sizes on hand when packing to accommodate a range of items. If you have a box that is too roomy for the item, you can also add some foam blocks or bolsters to avoid items rolling around.
Use Extra Tape
While most people simply use tape as a means to close up the top of the box, this isn't enough when dealing with breakables. For boxes in need of a little extra care, you should tape the top of the box and the bottom where the flaps meet, as well as wrapping an extra layer of tape along the sides. This will give the box more stability and support to safeguard breakables a little bit more. It is a small way of safeguarding items, but every little bit of stability helps when moving valuable items.
Stay Organized and Have a Plan
Label Boxes
It seems like a no-brainer, but too many people forget to label the boxes as fragile. If you simply label the boxes as the room the items belong in such as the kitchen or living room, it doesn't work as a reminder that the items in the box are fragile and need extra care when moving.
Make sure you take the time to label boxes as fragile as an added means of protecting breakables. This is such a quick thing to do and it definitely helps later on.
Place Fragile Boxes Closer Together
When boxes are being placed in the moving truck, you want to make sure the fragile boxes are grouped together if possible. This will help ensure they are given extra care when boxes are being loaded and unloaded, as well as make it easier to keep track of certain items. You also want to make sure the boxes are placed close to one another with no gaps or spaces between rows of boxes. This will further support the boxes during the drive so they don't topple over if they are jostled.
Moving can be a hassle, but with our tips for moving breakables, it doesn't have to lead to disaster. With the right foam solutions and a little planning, your items can arrive at their destination in one piece to reduce some of the stress of moving day.