Some things in life we don't notice until we're forced to. The amount of cargo space in the car when you move. The importance of sunscreen after a day at the beach. Ink levels when it's time to print a boarding pass for a morning flight. Daily life requires us to juggle so many tasks, it's easy to overlook minor things until they become major.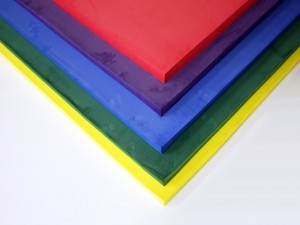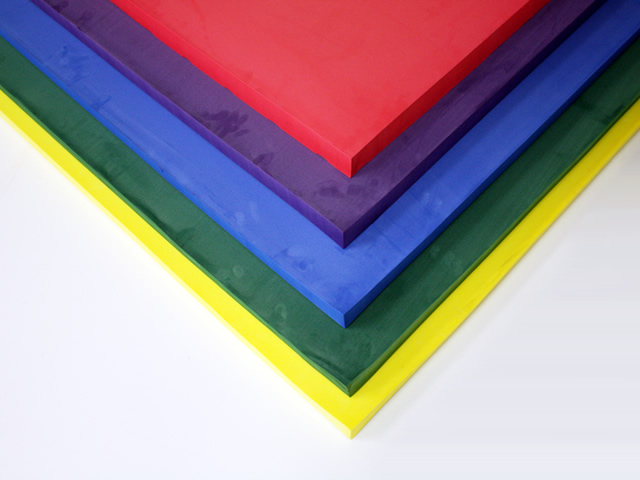 The arrival of children in a family or the decision to convert a room from one purpose to another are examples of things that can spur you to take a more in-depth examination of the world around you. Safety, comfort, and versatility are things that frequently arise as issues during these examinations, and floors often lack these desirable traits. To improve on these flooring characteristics, Foam Factory, Inc. offers customizable closed-cell foam interlocking rubber tile that features a blend of padding, cushion, and stability, all of which only takes minutes to add or remove from a room.
Constructed of durable materials, interlocking foam tiles are perfect for softening floors in play areas to protect against tumbles and falls while staying stable and firm enough for anyone to walk on, grown-ups included. The two closed-cell foam types Foam Factory uses for interlocking tiles are cross-linked polyethylene (XLPE) and neoprene, the latter being available in two variations; softer regular foam or firmer high quality foam. The fine cellular structure of these materials allows them to keep their shape and stability, while still maintaining the degree of padding you need in a foam floor tile to absorb impact and cushion users.
Foam Factory offers total customization on their interlocking tile flooring, from the size of tiles, the number of tiles in an order, multiple colors (if made from XLPE), and even on the edge pattern. There are also standard sizes offered for people without specific requirements, with tiles available in either 11 or 12 inch squares with a trapezoidal interlocking edge. These products can be ordered as a set, with the outermost pieces having smooth, finished edges, or the potential for expansion can be left open, with interlocking edges on all four sides and smaller edging pieces available for finishing the design currently being implemented. Most interlocking flooring tiles are made in thicknesses of 3/8 or 1/2 inch to provide a combination of stability and cushion, but tiles can be cut up to 4 inches for cross-linked polyethylene and 2 inches for both neoprene varieties. Tiles can even have custom shapes cut out of their centers from Foam Factory's waterjet cutting machine, turning the floor into a fun puzzle or even a learning experience. Laminating a fabric to the tile's surface is yet another customization offered.
These tiles are easy to clean, requiring only a mild soap and water solution, as their water-resistant closed-cell structure won't absorb moisture. This makes these products excellent for play areas or temporary padded play mats for younger children. The foam can protect against bumped heads and falls, while being easy to clean in case of spills or accidents. And when activity time is over, the foam play mat can be taken apart and stored, returning a room to its original layout. The setup of these tiles is incredibly easy as they can be pushed together by hand or even by stepping on the edging. For removal, simply fold at the seams of the interlocking play mats and gently pull them apart to prevent tearing or damage. This makes interlocking tiles a great idea for people with grandchildren who visit occasionally or daycare providers who want a fun, bright addition to their activity area that also doubles as safety padding.
Foam tiles are also excellent for protecting floors from stationary workout equipment like personal gyms, weight benches and exercise bikes. These can provide a buffer between the feet of the machinery and the floor that prevents scratches and gouges, while keeping the equipment stable for use. Best of all, the versatility of the tiled padded mat means if you have equipment you store when not in use, you can store the protective foam padding as well, without a permanent mat in the room, or one that is cumbersome to move.
If you're in need of versatile floor padding, there are few solutions better than foam interlocking tiles. With numerous customization options and the ability to have them there when you need them and stored when you don't, Foam Factory's foam tiles are a fun and practical way to tailor any space to your needs.
Note: Foam Factory, Inc. will not have any liability to anyone for incidental or consequential damages or any other liability, injury, loss or damage arising out of or related to our products, even if Foam Factory or an authorized representative of Foam Factory has been advised of the possibility of such damages.