When we buy an important or expensive product, we often buy accessories to go along with that item, with the goals of protecting the purchase, extending its life, and/or increasing our enjoyment of its use. Today's smartphones are a great example of this – very few of us are willing to spend hundreds of dollars on the most recent iPhone, and then not make any effort protect the investment. Phone cases represent one of today's most popular product accessories, as they guard against scratches, dings, drops, and sometimes even water. What's more, they give you the opportunity to make the phone easier to hold, more pleasant to look at, or even extend battery life. What that add-on amounts to is an enhanced and extended experience with your purchase.
So what does a phone case have to do with foam and mattresses you ask? A lot, actually!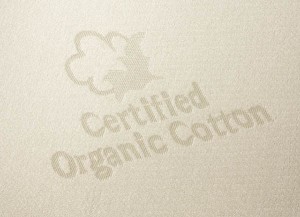 Consider how important your phone is to your daily life, and how often you use it. It would rank pretty high for both, right? Now, compare that to your mattress. First off, your bed plays one of the biggest roles in you getting a full night's sleep, the largest factor in daily wellness and energy. And for those of us who get the suggested eight hours of sleep, that equates to a third of our day (and lives) on that mattress. Even the biggest phone addicts would be hard-pressed to be on their phone for a third of their day! Lastly, think of the costs. Most new smartphones set consumers back a few hundred dollars, whether they're buying it at full-cost, upgrading, or replacing a damaged device. Most quality mattresses cost at least as much as a phone, with premium mattresses doubling or tripling even the priciest phone purchase. Looking at it through this lens, buying the mattress equivalent of a phone case sounds pretty sensible, huh?
It is because of the importance, value, and benefits of mattress covers that Foam Factory, Inc. has recently introduced yet another product to their mattress accessories line: the Poly-Cotton Knit Cover. Where there was once only a gray and white striped cover, and an optional Terrycloth cover, the Poly-Cotton Knit Cover further expands customers' ability to protect and enjoy their bedding purchases.
Consisting of a blend of 25 percent organic cotton and 75 percent polyester, this cover is now the default, included covering option for Twin, Full, Queen, King, and California King Dunlop Latex and memory foam mattresses, in all three densities. (As of this post's publication date, the cover is not yet offered in Twin Long and Full Long sizes, though we have plans to introduce those sizes as well in the coming months!)
Using a mattress cover for foam bedding is vital for a couple reasons. Most importantly, it offers a degree of protection that's essential for maximizing the life of your mattress. It helps reduce wear and tear, friction, and the impact of any spills or accidents. Adding a cover also helps increase comfort, and the Poly-Cotton Knit Cover offers a soft, smooth, and cooler-feeling material for your sleep surface.
At the end of the day, it's important to remember what an important role your mattress plays in your life. If you can't get the sleep you need, every other area if your life will be impacted. Once you find a mattress that works great for you, you should do everything within reason to make sure it lasts as long as possible. Adding a cover, like the Poly-Cotton Knit Cover, is the easiest and most effective way to extend the life of your bedding.