As the research showing the ecological and health benefits of organic and all-natural products increases, the switch to sustainable and eco-friendly materials has become a practical investment rather than a fad or trend. This societal change continues to grow everyday, with "green" and natural options or alternatives available for nearly everything. One particular area that has embraced a conversion to natural products is the bedding industry. Because of the benefits these products have provided their customers as well as their sustainability, Foam Factory, Inc. is proud to offer all-natural Dunlop latex pillows.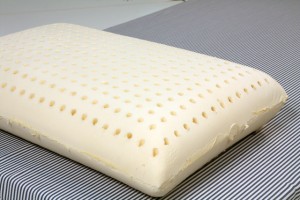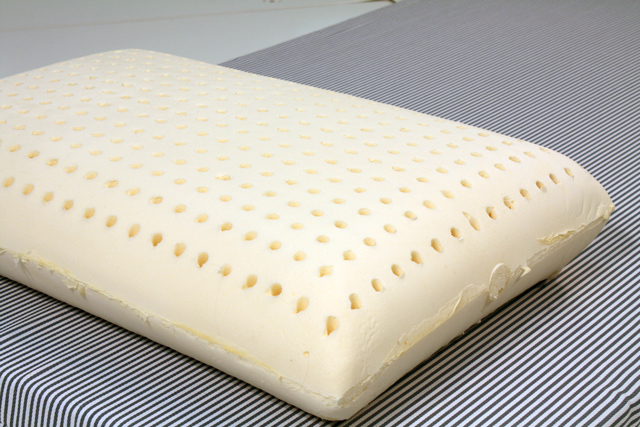 Featuring only 100 percent natural ingredients and no synthetics in its formula, a Dunlop latex pillow is hypoallergenic and antimicrobial, inhibiting the growth or presence of bacteria, mildew, mold and dust mites. When these irritants are present, they can trigger allergies and impact asthma suffers. Only food-grade additives are permitted in the manufacturing process of these all-natural pillows, so there is no worry of harmful chemicals being present in the product or being released while in use. The lack of synthetic additives makes the manufacturing process of these pillows eco-friendly as well.
An all-natural Dunlop latex pillow's structure provides additional functional and comfort benefits beyond what it also provides environmentally and health-wise. Its millions of interconnected cells and ventilating pincore design create a naturally aerating material that effectively functions as a cooling pillow. With every movement, the change in pressure passes air through the material while the pores assist in dissipating body heat and moisture generated during the night.
Foam Factory's latex foam pillows are also long-lasting and very resilient products. Latex will not flatten during the night like a traditional pillow, nor will it bunch or spread apart like fiberfill, down or buckwheat hull pillows. This resilient structure provides contouring support of the head, neck and shoulders. Because of the spring and strength of latex foam, support is immediate when changing positions, as the material recovers and re-forms to new contours in no time at all. Latex foam will offer the same support as you wake up as it does when you fall asleep. The resiliency of Dunlop foam also means the natural latex pillow will continue to retain its shape for years without breaking down, collapsing or pitting.
In addition to the pillow itself, Foam Factory also manufactures customizable, machine-washable covers. The wear on a pillow is greatly reduced by a cover, as they are much easier to clean than the pillow itself. For the latex's full range of benefits, Foam Factory recommends 100 percent cotton twill covers to allow for easier dissipation of heat and transfer of air than other materials may provide. These come in nine colors with a zipper for easy removal and washing. For people who just desire latex foam's support and resiliency, 100 percent micro-fiber suede covers are also available for a more luxurious feel. Available in 12 colors, suede covers also feature a zipper for easy washing and cleaning.
Whether you are an allergy sufferer, battle morning aches and pains, feel too warm while sleeping or simply want to invest in a long-lasting, environmentally conscious product, Foam Factory's 100 percent all-natural Dunlop latex foam pillows can help you get a great night's sleep and wake up feeling refreshed.